Marty R. - Tutor for all levels of Math and History, and many more subjects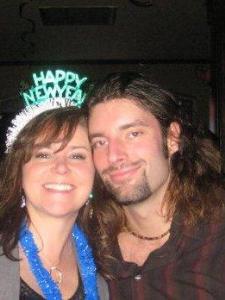 $30 / hr
Tinley Park, IL
15 miles Travel Radius

In-person
My name is Marty, and I would love to tutor your children in whatever they need help in. I majored in History at the University of Illinois at Urbana-Champaign, and also achieved an Associates in Science from Parkland Community College. For my Associates degree, I studied mostly chemistry and math, but also physics and biology. For my history major, I mostly studied European History, but also took many classes in U.S. and Ancient History. I feel that I am very proficient in all areas and ...
Reviews
We have been working with Marty for over a year. He is amazingly patient and knowledgeable. We are so lucky to have him as a tutor!!
- Tara K. from Frankfort, IL
Marty tutored my son in geometry for the first time yesterday. He did a great job in explaining the material to him. My son mentioned that Marty explained better than his teacher. My son will use Marty to tutor him in Chemistry also.
- Lissette H. from Tinley Park, IL
Our first session went very well. Marty helped my two daughters with math lessons and homework. He had a vast amount of knowledge in both subjects. My daughters felt more confident about their homework assignments for the next day and the material in general.
- Jennifer I. from Frankfort, IL
Marty was very patient and thorough with my son helping him prepare for a final exam. Highly recommend. He responded very quickly and was easy to communicate with. It made it so much easier for a busy parent that he came to our house!
- Terri H. from Midlothian, IL
After meeting Marty, I just knew my son would do really well with him! My son was very frustrated & I thought Marty had his work cut out for him, but after just 1 visit with Marty, my son was feeling much more positive about his struggles with Math. Marty's patience is a virtue as he puts the power of "getting it" into the student's hands. My son will be working with Marty till he graduates for sure!
- Terri K. from Palos Heights, IL
What can I say about Marty? If you are having trouble in Math, he is the #1 tutor to get. Marty has tremendous Math skills and he has a great level of patience. Even if he doesn't remember a given math method, he will take time to relearn or refresh his memory if need be. He gives good tips for remembering steps and methods. I don't think that there isn't a single math formula or method which he doesn't know. It is because of his help, assistance, reminders, and patience that I passed Math for General Education. I also got help from Marty with a little Astronomy. He proved to me that he will take the time to sit with you and try to help you excel at any subject, even if he doesn't understand it fully himself. The qualities that Marty has are the exact qualities you want in a tutor. Being tutored by Marty was fantastic.
- Bob M. from Tinley Park, IL
Marty is an outstanding Tutor! He always comes to our home with a smile on his face and ready to work with and help my student. He is very patient and really has the ability to explain the various subjects that he helps with. He has been able to help him understand the Math he is working on; whereas, my student had problems understanding Math the way it was taught at school. Marty is helping him catch up on his school work, so he can pass to 8th Grade. Marty has been very kind and understanding when he teaches him. My student's teachers have been very pleased with his work. And that, of course, is due to Marty's wonderful way of working with him and teaching him.
- Rose A. from Hickory Hills, IL
My freshman grandson was having trouble with understanding Algebra. Despite taking time before school and during study hours getting extra help, he never really seemed to "get" what the work was about. His grades were bad and didn't improve. I decided to look for a tutor and found Marty on this website. He seemed like someone that my grandson could relate to and feel comfortable with. After last night's session I asked him how the lesson went. He admitted that he felt like he really didn't know anything about what he was doing when they started, but by the time Marty left he not only understood what he was doing but why. That is something he was never able to get from his lessons at school. We intend to keep working with Marty; I only wish we had done it sooner.
- Kim P. from Frankfort, IL
Nice guy who is very knowledgeable and knew how to break things down in its simplistic form! I am returning back to school and his approach and patient really helped me A LOT!
- Keana I. from Glenwood, IL
Search More Tutors in the UIC Area